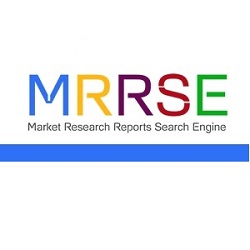 An insightful study, titled "Small Hydropower Market - Africa Industry Analysis, Size, Share, Growth, Trends, and Forecast 2016 - 2024" has been freshly broadcasted to the vast research repository of Market Research Reports Search Engine (MRRSE). This 78 page research study provides detailed comprehensions and forecasts future growth of the global market with an in-depth study of the factors impacting revenue growth throughout the mentioned forecast period. Further, a deep analysis on the major players from diverse regions is also present in the report.
To Get Free Sample Report @ https://www.mrrse.com/sample/2471
One of the key factors currently driving the Africa small hydropower market is the low requirement of capital investments to get projects set up. Players as well as governments are aware of this and intend to make full use of the fact that small hydropower can be cheaper than several other alternative renewables in the long run. The market is also being driven by the minimal impact that small hydropower installations can have on the environment, in comparison to non-renewable sources as well as several large scale renewable power projects. However, the Africa small hydropower market is currently being hampered by the lack of access that several regions have to the key technologies required to successfully run a large-scale implementation process. The market is also being restricted by the lack of grid-based infrastructure that can support and make use of multiple small hydropower installations within an area.
In terms of production capacity, the African Small Hydropower market had reached 9,752.9 MW in 2015. It is very likely to reach 49,706.1 MW by the end of 2024, after expanding at a CAGR of 19.2% within the forecast period from 2016 to 2024.
North and South African Countries Dominate Small Hydropower Usage
In terms of nations, the Africa small hydropower market can be segmented into Zambia, Morocco, South Africa, Tanzania, Nigeria, Ghana, and a collective minority of other nations. For 2015, it was observed that the southern and northern African nations held the leading shares in the Africa small hydropower market in terms of potential capacity for power generation. Emerging economies from Eastern Africa, Central Africa, and Western Africa are likely to be the core upcoming markets for small hydropower over the coming years.
The significant expansion of hydropower and the increasing emphasis put on hydroelectricity in developing regions are anticipated to be key drivers to the Africa small hydropower market. The future for small hydropower in Africa is expected to witness two tracks running in parallel to each other. One of them is the number of grid-connected projects that are popping up and that are intended to generate power to be fed into the national grid. The other is the growing number of small scale systems intended for private use. The future of grid-tied systems is linked to the policies adopted by several nations regarding the development of renewable energy sources.
Feel Free To Get Download Full Report with TOC @ https://www.mrrse.com/africa-small-hydropower-market
Zambia and Ghana Show High Potential for Small Hydropower Adoption
In terms of potential growth in the Africa small hydropower market in production capacities, Zambia is likely to show an above-average CAGR of 20% within the forecast period from 2016 to 2024. This is currently considered the leading growth rate amongst all the African countries included in the Africa small hydropower market and under consideration within this report.
Ghana is expected to have a very strong impact on the increase in the overall capacity for the forecast period of 2015-2024. Ghana's share of potential capacity for the year 2024 is expected to be close to 10% of the entire potential capacity for Africa. Small hydro plants have a longer life span of up to 50 years which makes it reliable and economical source of energy conversion. Small hydro has high capacity utilization factor up to 50% which results in higher output as compared to wind and solar power which accounts for 25% and 20% respectively. Small hydro plant can be operated continuously at any temperature and wind condition which makes it economical and flexible.
Key players in the global small hydropower market so far, have included Mecamidi, Africa Infrastructure Investment Managers (AIIM), Eco Power Holdings, Artelia, Lesotho Electricity Company, Agder Energi AS, Ontario Power Generation, Inc., Voith GmbH, Alstom SA, Andritz, Siemens AG, Eskom Holdings, BC Hydro and Power Authority, StatKraft AS, RusHydro PJSC, ZESCO Ltd., Fortum OYJ, and Mozambique Electricity Company.
For More Information, Please Contact Our Expert Team @ https://www.mrrse.com/enquiry/2471
About (MRRSE)
Market Research Reports Search Engine (MRRSE) is an industry-leading database of Market Research Reports. MRRSE is driven by a stellar team of research experts and advisors trained to offer objective advice. Our sophisticated search algorithm returns results based on the report title, geographical region, publisher, or other keywords.
MRRSE partners exclusively with leading global publishers to provide clients single-point access to top-of-the-line market research. MRRSE's repository is updated every day to keep its clients ahead of the next new trend in market research, be it competitive intelligence, product or service trends or strategic consulting.
Contact Us
State Tower
90, State Street
Suite 700
Albany, NY – 12207(United State)
Telephone: +1-518-730-0559(toll free no)
Email: [email protected]
Website: https://www.mrrse.com/