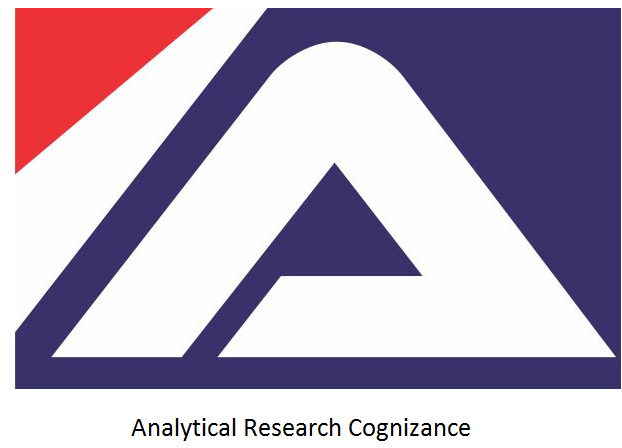 According to Stratistics MRC, the Global Digital Printing Packaging Market is accounted for $12.17 billion in 2017 and is expected to reach $43.50 billion by 2026 growing at a CAGR of 15.2% during the forecast period. Growing demand for sustainable printing, cost effectiveness, increasing demand for plastic packaging are some of the key factors boosting the market growth. However, fluctuations in the prices of raw materials, compliance with inflexible regulations and high manufacturing cost are hampering the market growth. In addition emerging economies offers significant expansion opportunities for the market growth.
The digital printing for packaging is specifically introduced to attract customers. The method includes printing digital images or text on the manufactured goods packaging. Digital printing design is introduced for packaging point of purchase, graphic arts, commercial printing, specialty printing, building wraps, and so on. Digital printing for packaging compare to traditional printing which reduce prepress preliminary period. This graphics are directly taken from the automated file and transferred into printing equipment. Digital printing for packaging is more easy and saving time relatively. The printing process is used to make personalization and single products viewpoint. The price of digital printing and offset printing varies to some extent.
By end user, the food & beverages segment is projected to grow at a higher rate due to the high demand for food packaging and the rising trend in variable data printing on food packages to correspond the shelf-life, composition, and nutritional value of the product. By Geography, the Asia-Pacific region expected to grow at significant rate as the major consumers are intended for digital printing packaging and have an increasing demand for food & beverage and healthcare industries.
Some of the key players in Digital Printing Packaging Anglia Labels, Cenveo, Colordruck Baiersbron, Creative Labels Inc., DS Smith Plc, E.I. Du Pont Nemours and Company, Eastman Kodak Co., EC Labels, Edwards Label, Elanders, Flint.
Printing Ink's Covered:
Aqueous Ink
Uv-Based Ink
Solvent-Based Ink
Other Printing Ink
Printing Technologies Covered:
Electrophotography and Electrostatic Printing Technology
Inkjet Printing Technology
Thermal Transfer Printing Technology
Magnetography
Toner-based printing
Others Printing Technologies
Formats Covered:
Full-Color Printing
Large Format Color Printing
Variable Data Printing
Others Formats
Packaging Types Covered:
Corrugated
Flexible Packaging
Folding Cartons
Labels
Metal Packaging
Others Packaging Types
Applications Covered:
Boxes
Cans
Bottles
Pouches and Sachets
Bags and Sacks
Films and Wraps
Other Applications
End Users Covered:
Automotive
Chemicals Packaging
Electronic
Food & Beverage
Household & Cosmetic Products
Pharmaceuticals
Others End-Users
Regions Covered:
North America
US
Canada
Mexico
Europe
Germany
UK
Italy
France
Spain
Rest of Europe
Asia Pacific
Japan
China
India
Australia
New Zealand
South Korea
Rest of Asia Pacific
South America
Argentina
Brazil
Chile
Rest of South America
Middle East & Africa
Saudi Arabia
UAE
Qatar
South Africa
Rest of Middle East & Africa
What our report offers:
– Market share assessments for the regional and country level segments
– Market share analysis of the top industry players
– Strategic recommendations for the new entrants
– Market forecasts for a minimum of 9 years of all the mentioned segments, sub segments and the regional markets
– Market Trends (Drivers, Constraints, Opportunities, Threats, Challenges, Investment Opportunities, and recommendations)
– Strategic recommendations in key business segments based on the market estimations
– Competitive landscaping mapping the key common trends
– Company profiling with detailed strategies, financials, and recent developments
– Supply chain trends mapping the latest technological advancements
Companies Mentioned:
ACE (Singapore) Pte Ltd
Tagrow Co., Ltd
Verdi Life, L.L.C.
Nettenergy B.V.
Sort Of Coal
Dongying Runyi Biological Technology Co, Ltd
Applied Gaia Corporation
New Life Agro
Taiko Pharmaceutical Co., Ltd.
Woos Vinegar Australia
Merck KGaA (Sigma Aldrich)
Canada Renewable Bioenergy Corp
Red Arrow International LLC
Kerry Group PLC
Baumer Foods, Inc.
B&G Foods, Inc.
Frutarom Industries Ltd.
Doi & Co., Ltd
Penta Manufacturer
Byron Biochar
Major Points From the Table of Content:
Chapter One: Executive Summary
Chapter Two: Preface
Chapter Three: Market Trend Analysis
Chapter Four: Porters Five Force Analysis
Chapter Five: Global Digital Printing Packaging Market, By Printing Ink
Chapter Six: Global Digital Printing Packaging Market, By Printing Technology
Chapter Seven: Global Digital Printing Packaging Market, By Format
Chapter Eight: Global Digital Printing Packaging Market, By Packaging Type
Chapter Nine: Global Digital Printing Packaging Market, By Applications
Chapter Ten: Global Digital Printing Packaging Market, By End User
Chapter Eleven: Global Digital Printing Packaging Market, By Geography
Chapter Twelve: Key Developments
Chapter Thirteen: Company Profiling
About Us:
Analytical Research Cognizance is an initiation in this new era of "analysis @ thought." We are on a mission to replace the conventional research programs and give way to the latest methods and information for the organizations. We have created this hub of analytical research papers where you can get an access to the latest and the best research papers coming out from some reliable and budding research houses. After the advent of "new analytics" based on the data collection facilities of big data, the face of "business research facilities" has changed drastically. With ARC our experts have created a bookshelf where you can check out the research reports that are an outcome of the progression of knowledge in various industry sectors. Alongside you can also check some research papers, market reports, and forecasts that are talking about the "out of the box" developments in the market.
Contact Us:
Matt Wilson,
100 Church street, 8th floor,
Manhattan, New york, 10007
Phone No: +1 (646) 434-7969
Email: [email protected]