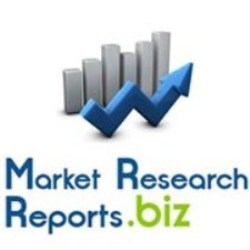 MarketResearchReports.Biz presents this most up-to-date research on "Super League In-Depth Analysis: Credit Suisse Private Banking 2017"
"Super League In-Depth Analysis: Credit Suisse Private Banking 2017", is a comprehensive analysis of Credit Suisses private banking operations. It offers insight into the companys strategy, financial results, and marketing activities. It also covers recent M&A activity, customer targeting, and product innovation.
Credit Suisse is a global bank headquartered in Zurich, Switzerland. It provides private banking and wealth management, corporate banking, investment banking, and retail banking services to individuals, corporations, and institutions in around 50 countries. It offers private banking services through three regional divisions that collectively employ 3,750 relationship managers as of December 31, 2016.
Request Sample Copy of the Report @ https://www.marketresearchreports.biz/sample/sample/1376069
It provides in-depth analysis of the following -
- Insight into Credit Suisse Private Bankings growth strategy.
- Overview of the firms organizational structure.
- Clear presentation of its geographical coverage and expansion strategy, including M&A activity.
- Analysis of the firms financial performance, including comparison with other global wealth managers.
- Examination of key target client groups.
- Analysis of Credit Suisse Private Bankings product and service proposition and how it is unique compared to its competitors.
- Review of Credit Suisse Private Bankings marketing and social media activities.
Scope
- Credit Suisse is currently implementing the second phase of its three-year restructuring plan, aimed at achieving pre-defined targets by 2018.
- Credit Suisse has prioritized its wealth management and private banking business over investment banking from a longer-term perspective.
- The firm is investing in digital services across segments for both clients and relationship managers.
- The companys private banking services have a presence in 34 countries across Europe, Middle East, and Africa, 12 countries across Asia Pacific, and 13 countries across the Americas.
Reasons to buy
- Examine the financial performance and key ratios for Credit Suisse Private Banking and benchmark this competitor against other global wealth managers.
- Explore Credit Suisse Private Bankings recent M&A and growth strategies and their impacts on its AUM growth and financial performance.
- Understand Credit Suisse Private Bankings client targeting strategies and examine whether these have been successful.
- Learn more about Credit Suisse Private Bankings marketing strategy, social media presence, and digital innovations.
Request For TOC Report @ https://www.marketresearchreports.biz/reports/1376069/super-league-in-depth-analysis-credit-suisse-private-banking-2017-tracking-the-worlds-major-competitors-in-wealth-management-market-research-reports/toc
Table of Contents
Executive Summary
Strategy
Financial Performance
Customers & Products
Marketing & Advertising
Appendix
About us
MarketResearchReports.biz is the most comprehensive collection of market research reports. MarketResearchReports.Biz services are specially designed to save time and money for our clients. We are a one stop solution for all your research needs, our main offerings are syndicated research reports, custom research, subscription access and consulting services. We serve all sizes and types of companies spanning across various industries.
Contact
Mr. Nachiket
State Tower
90 Sate Street, Suite 700
Albany, NY 12207
Tel: +1-518-621-2074
Website: https://www.marketresearchreports.biz/
Email: [email protected]