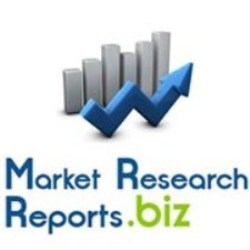 MarketResearchReports.Biz adds "Global Wellness Providers Market Share, Size, Trends and Forecast Market Research Report" reports to its database. This report provides a strategic analysis of the Wellness Providers market and the growth estimates for the forecasted period.
Timetrics Insight Report: Wellness Providers - How Life and Health Insurers are Looking to Redefine Themselves analyzes the evolution of wellness programs in workplaces, and how this impacts health and life insurers.
Key findings include -
- The increased availability of affordable health tracking and monitoring devices is transforming the possibilities of active risk management in the life and health insurance segments.
- Given the rising cost of healthcare resulting from higher life expectancies and the high costs of new drugs, health insurers are increasingly focusing on adding value to individuals and companies, as well as providing cover for negative health events.
- There is also a potentially wider benefit from the availability of efficient health-monitoring technology and associated data flows, which enable insurers to embed themselves closer to the consumer.
- Popular technological advances are driven by companies such as Apple, Google and Amazon, which have a broad understanding of the scope of technology in healthcare, thereby increasing competition for insurers.
- Insurers are aware of this threat and have started utilizing venture capital to invest in insurtech startups, to benefit from disruption instead of becoming victims to it.
- Insurance companies looking to interact more frequently with policyholders about lifestyles require data and technological knowledge that is best accessed by younger, agile firms that specialize in healthcare technology.
Request Sample Copy of the Report @ https://www.marketresearchreports.biz/sample/sample/1821775
Synopsis
The report analyzes the opportunities for insurers in line with growing significance for having a health-conscious workplace environment to boost employee productivity.
It provides -
- An overview of wellness programs and associated best practices
- Regulations governing wellness programs
- Summary profiles of different wellness providers
- Analysis of the impact of wellness programs on insurers.
Key Highlights
Wellness programs were initially introduced as employee incentives by large corporations, to improve the health of employees and their families and encourage a fitness culture to reduce healthcare costs both for employees and employers.
According to statistics from Corporate Wellness magazine, every US$1 invested in an employee wellness program results in around US$4 of savings through reduced sick leave, higher productivity and lower overall health costs.
Data received from individual wellness reports or programs helps insurers to devise bespoke policies and charge premiums based on health data for groups of people.
Laws surrounding incentives for insurance premiums as a part of wellness programs require careful evaluation before implementation.
The Global Wellness Institute expects the value of wellness programs to reach US$40 billion globally by 2021, despite the fact that around 9% of the global workforce has access to these programs at the workplace.
Scope
- Definitions and strategies for the successful implementation of wellness programs
- Profiles of popular wellness providers
- Regulations pertaining to wellness programs
- The impact of wellness programs on insurers
- Insurers' approaches to integration with wellness programs.
Reasons to buy
- Build an understanding of the concept of wellness programs
- Develop an insight into the regulation of wellness programs
- Gain an overview of the major wellness providers
- Gain an understanding of the opportunities for insurers due to growth of wellness programs.
Request For TOC Report @ https://www.marketresearchreports.biz/reports/1821775/wellness-providers-how-life-and-health-insurers-are-looking-to-redefine-themselves-market-research-reports/toc
Table of Contents
1 Executive Summary
2 Wellness Programs
3 The Impact of Wellness Programs on Insurers
4 Insurers Strategies to Become Wellness Providers
5 Conclusion
6 Definitions and Methodology
6.1 Definitions
6.2 Methodology
7 About Timetric
7.1 Contact Timetric
7.2 About Timetric
7.3 Timetrics Services
7.4 Disclaimer
List of Tables
Table 1: Notable Wellness Providers
Table 2: Insurance Industry Definitions
List of Figures
Figure 1: Best Practices Associated with Wellness Programs
Figure 2: US Federal Laws Governing Workplace Wellness Programs
Figure 3: Recommendations for a Well-Connected Wellness Program
Figure 4: Key Components of Vitalitys Connected Wellness Ecosystem
About us
MarketResearchReports.biz is the most comprehensive collection of market research reports. MarketResearchReports.Biz services are specially designed to save time and money for our clients. We are a one stop solution for all your research needs, our main offerings are syndicated research reports, custom research, subscription access and consulting services. We serve all sizes and types of companies spanning across various industries.
Contact
Mr. Nachiket
State Tower
90 Sate Street, Suite 700
Albany, NY 12207
Tel: +1-518-621-2074
Website: https://www.marketresearchreports.biz/
Email: [email protected]