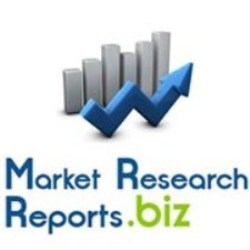 MarketResearchReports.Biz adds "Global Consumer Credit Market Share, Size, Trends and Forecast Market Research Report" reports to its database. This report provides a strategic analysis of the Consumer Credit market and the growth estimates for the forecasted period.
"UK Consumer Credit 2017: Forecasts and Future Opportunities", report offers five-year gross lending forecasts for all major lines of consumer credit up to 2021, along with a detailed examination of the various demand- and supply-side factors that will determine the market outlook.
The rate of growth in consumer credit gross advances, which picked up in 2015, has slowed and year-end figures for 2017 are expected to show growth of 4.6%. Growth will remain moderate throughout the rest of the forecast period, meaning that gross advances are expected to total 329.5bn by 2021. On the supply side, high incidences of bad debt, tighter lending criteria, and a cautious approach towards unsecured lending among providers and regulators will check the rate of growth of credit supply over the forecast period. On the demand side, the slow pace of economic recovery, political uncertainty arising from the Brexit negotiations, low levels of consumer confidence, and weak retail sales largely due to consumers choosing to withhold spending will adversely impact consumers appetite for lending.
Request Sample Copy of the Report @ https://www.marketresearchreports.biz/sample/sample/1581000
It offers insight into -
- the key macroeconomic, regulatory, and other factors that will drive the demand for, and supply of, consumer credit over the next five years
- the outlook for total consumer credit including overdrafts, P2P, motor finance, payday lending, home credit, credit cards, and retail finance
Scope
- Peer-to-peer (P2P) lending will see double-digit growth up to 2021. The sector will continue to enjoy rapid expansion due to increased consumer awareness and partnerships with other related sectors.
- The motor finance boom has started to decline, with growth falling to a lower level of 3.4% in 2017. New car sales are falling, and the excess of vehicles that will enter the used car market over the next few years will drive down prices. Both trends will dampen demand for credit.
- Payday lending has been severely curtailed by tougher regulation, including strict price caps and comprehensive affordability checks. These measures have significantly reduced the supply of credit and will depress gross lending.
Reasons to buy
- Develop more targeted strategies through the analysis of key market developments.
- Inform your future plans with our five-year forecast of gross advances for all credit lines.
- Analyze trends with details of historic gross advances across a range of credit lines
- Benchmark yourself against competitors and ensure you remain competitive as new innovations begin to enter the market.
- Be prepared for how regulation will impact the consumer credit market over the next few years.
- List companies, categories, geographies and target audiences covered in the report.
Request For TOC Report @ https://www.marketresearchreports.biz/reports/1581000/uk-consumer-credit-2017-forecasts-and-future-opportunities-market-research-reports/toc
Table of Contents
EXECUTIVE SUMMARY 2
1.1. The state of the UK consumer credit market 2
1.2. Prospects for niche sectors 2
1.3. Critical success factors 2
2. CONSUMER CREDIT GROSS ADVANCES SAW MODERATE GROWTH IN 2017 7
2.1. Gross advances are estimated to reach 329.5bn by 2021 7
2.2. Consumer credit supply is expected to contract further 8
2.2.1. Credit availability is set to slow as supply tightens 8
2.2.2. The quality of new credit has worsened further over the last 12 months 9
2.2.3. Quarterly write-offs on credit card and other unsecured debt have declined following a spike in Q3 2016 10
2.2.4. The PRA is implementing a more stringent regulatory regime 12
2.2.5. New techniques in credit assessment have the potential to reduce risk 13
2.3. Consumer demand for unsecured credit will be impacted 14
2.3.1. Credit providers reported a slump in demand for unsecured credit in Q4 2017 14
2.3.2. Low consumer confidence will limit demand for borrowing 15
2.3.3. Retail sales declined, with increased prices squeezing consumer spending 16
2.3.4. Tighter lending criteria and affordable personal loans are underpinning demand for credit 17
3. FUTURE PERFORMANCE WILL VARY SIGNIFICANTLY BY SECTOR 18
3.1. P2P lending will be the biggest contributor to growth 18
3.2. Strong credit card lending growth will be driven by online and mobile commerce and consumer spending 19
3.3. Motor finance is set for a period of more conservative growth 21
3.4. Overdraft usage will continue to stagnate 22
3.5. Retail finance will witness steady growth over the next few years 23
3.6. Home credit lending will be effectively static over the forecast period 25
3.7. Payday lending will achieve equilibrium over the next few years 26
3.8. P2P lending is set to enjoy substantial growth 28
5. APPENDIX 30
5.1. Abbreviations and acronyms 30
5.2. Definitions 30
5.2.1. Gross advances 30
5.2.2. Balances outstanding 30
5.2.3. Home credit 30
5.2.4. Payday loan 31
5.3. Methodology 31
5.3.1. Future Sentiment Index 31
5.4. Bibliography 32
5.5. Further reading 33
About us
MarketResearchReports.biz is the most comprehensive collection of market research reports. MarketResearchReports.Biz services are specially designed to save time and money for our clients. We are a one stop solution for all your research needs, our main offerings are syndicated research reports, custom research, subscription access and consulting services. We serve all sizes and types of companies spanning across various industries.
Contact
Mr. Nachiket
State Tower
90 Sate Street, Suite 700
Albany, NY 12207
Tel: +1-518-621-2074
Website: https://www.marketresearchreports.biz/
Email: [email protected]