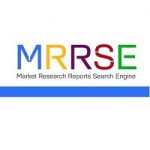 Market Research Report Search Engine (MRRSE) recently announced the addition of a new research study to its comprehensive collection of research reports. The research report, titled "Baby Food Market: Infant Formula Sales to Record Rapid Growth: Global Industry Analysis (2012-2016) & Opportunity Assessment (2017-2022)" offers a detailed analysis of the market providing insights into the market dynamics that are expected to influence the overall market positively in the next few years. Furthermore, the product segmentation, drivers, barriers, key geographical segments, and the competitive scenario of the global Baby Food Market have been elaborated upon in the research report.
Products catering to the nutritional needs of babies are of great value for parents who actively seek new & improved infant formulas and easy-to-digest baby foods. Being one of the fastest-growing retail product in the food & beverage sector, baby foods continue to gain grounds by capitalising on increasing consumer spending of middle-class parents across all parts of the world. Lifestyle trends stapled to urban cultures have instrumented the emergence of working women, majority of whom are mothers. Against this backdrop, baby foods serve as the ideal substitutes for breast milk, and help in providing optimum nutrition to babies. Although, companies manufacturing baby foods continue face stiff competition with respect to development of new food formulas and strict safety standards.
For parents, nothing is as precious as their new-born baby, which makes baby foods the most valuable product in their grocery cart. This soft and easily-consumed food is produced to replace breast milk without lowering the basic nutrition needed to ensure a healthy growth in babies. Currently, baby foods are available in the prepared form, dried form, and as infant formulas.
Infant formulas will outpace dried baby foods towards the end of 2022
The report projects that demand for dried baby foods is expected to remain dominant in the global market throughout the forecast period. However, the global sales of infant formulas are expected to witness speedier growth compared to other products available in the baby foods market. By the end of 2022, infant formulas sold across the globe are projected to reflect more than 6% CAGR. During this assessment period, revenues procured from global sales of dried baby foods will reflect the lowest CAGR, indicating an uptick in adoption of infant formulas over dried baby foods. Prepared baby foods will also witness lucrative demand, and account for around one-third of global baby food revenues throughout the forecast period.
The global market for baby foods is estimated to reach US$ 62 Bn in value by the end of 2022, reflecting a moderate CAGR during the assessment period, 2017-2022. Factors such as increasing population of working mothers, rising awareness regarding the benefits of organic baby foods, and higher birth-rates recorded in different regions are expected to drive the demand for baby foods over the period of next five years.
Competitive Landscape
Manufacturing baby foods is a meticulous task that requires attention to eliminating elements causing health problems to babies. Tender age of the babies, coupled with their nascent digestive capacities, makes baby food manufacturing difficult, even for multinational food & beverage companies. The report observes companies such as Nestlé S.A., Mead Johnson & Company, LLC, Cargill Inc., The Hain Celestial Group, Inc., Hero Group A.G., Danone, The Kraft Heinz Company, Bellamy Organics, DSM, Arla Foods amba, Abbott Laboratories, Perrigo Company, and Campbell soups Company as active players in the global market for baby foods during the forecast period. These companies will be focusing to capitalizing on the shift to organic baby food over conventional baby foods. Introduction to improved infant formulas will also help these manufacturers extend their baby food product lines.
Report Segmentation
A distinctive section on the dynamics of global baby foods market is also included in the report. Factors governing the undercurrents of baby foods sales across the globe are addressed by gauging their influence on driving the growth of the overall market in the future. A comprehensive analysis on pricing and cost structure of baby foods is also compiled in the report. To accompany this section, the report also provides profitability margins associated with sales of baby foods, and delivers an all-inclusive value chain assessment. Following this section, the report gives details on key raw material sourcing strategies employed by leading manufacturers of baby foods, and also profiles key participants in the global baby foods market on the basis of their market presence.
About (MRRSE)
Market Research Reports Search Engine (MRRSE) is an industry-leading database of Market Research Reports. MRRSE is driven by a stellar team of research experts and advisors trained to offer objective advice. Our sophisticated search algorithm returns results based on the report title, geographical region, publisher, or other keywords.
MRRSE partners exclusively with leading global publishers to provide clients single-point access to top-of-the-line market research. MRRSE's repository is updated every day to keep its clients ahead of the next new trend in market research, be it competitive intelligence, product or service trends or strategic consulting.
Contact Us                                            
State Tower
90, State Street
Suite 700
Albany, NY - 12207
United States Telephone: +1-518-730-0559
Email: [email protected]
Website: https://www.mrrse.com/